New identity design for @Eurovision Song Contest 2018 done In-house at @rtppt
New #identity #design for @Eurovision Song Contest 2018 done In-house at @rtppt #designerspotlight https://t.co/2MTTgNRe1b pic.twitter.com/f4vevK95HL

— The Logo Creative™ (@thelogocreative) November 10, 2017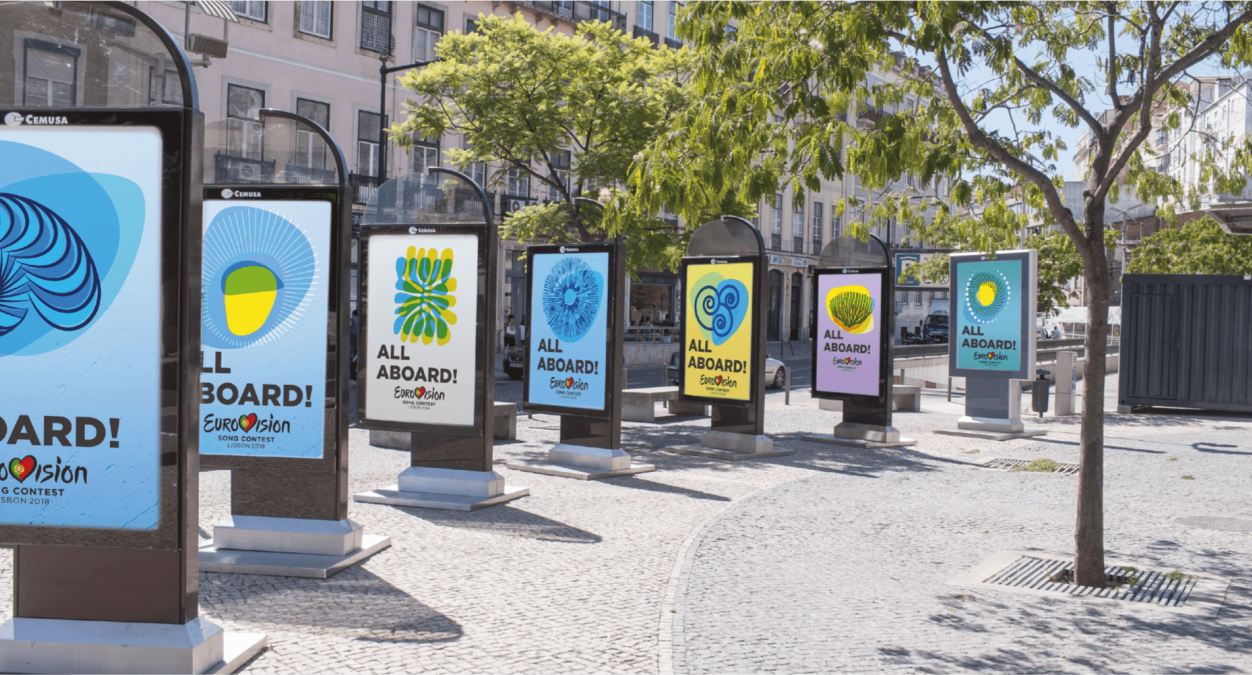 42 countries will participate in the 2018 Eurovision Song Contest in Lisbon. At a press conference Host Broadcaster RTP also revealed the slogan and theme artwork for the 2018 edition, All Aboard! 2018 marks the first time that the competition will be held in Portugal, after Salvador Sobral gave the country its first win in 53 years of competing.
All Aboard for Eurovision 2018!

Portugal as a country has always connected Europe to the rest of the world through the ocean, and 500 years ago Lisbon was the centre of many of the world's most important sea routes. Today, Lisbon is using the ocean's connectivity as inspiration with the slogan
All Aboard
, inviting the international community to come together for this year's competition.
Europe is a collective of many, and this has also inspired RTP's design team to introduce multiple logos for 2018, rather than a single image. The main logo depicting a shell comes with twelve other derivations, which are predicated on the concept of the varying life in the oceans and depict the wonders of a floating world, such as plankton and a range of other organisms which are essential for balance in aquatic ecosystems.
Check out the different variations below!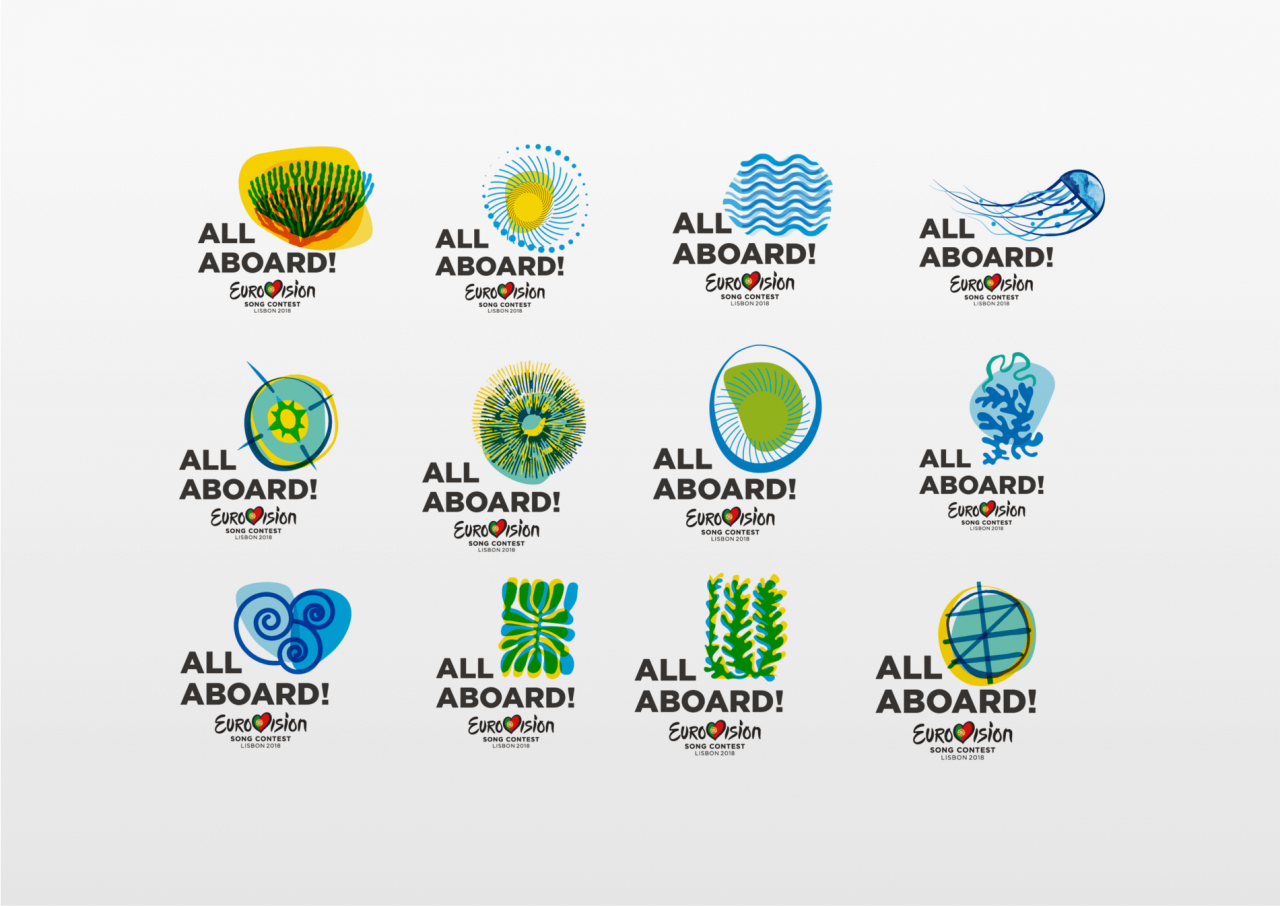 Through these multiple logos, the creative concept portrays key themes such as diversity, respect and tolerance. The logos will be creatively adapted and have a variety of uses in the run up to the event, including being displayed all over Lisbon next May. Gonçalo Madaíl, Creative Manager of RTP said: "For centuries, Portugal explored the world by sea. Today, Lisbon is more and more the city of all colors, a great harbour of cultures and sounds that welcomes you all to come aboard!"