identity design for @TOMYToysUK #Toomies range by @RobotFoodDesigns • #designerspotlight
#identity #design for @TOMYToysUK #Toomies range by @RobotFoodDesigns • #designerspotlight https://t.co/rhoJ4JzIXH pic.twitter.com/SHG9ffOan5

— The Logo Creative™ (@thelogocreative) February 5, 2018
Following a review of their infant and toddler ranges, TOMY saw a renewed opportunity to communicate the fun and joy of their products. Our full repositioning and rebrand generated standout and encouraged reappraisal from both modern parents and their little ones.
After hosting a brand workshop, we found that most competitors were keen to move into digital. But many new parents (the majority of whom are millennial) still held value in traditional, analogue play.
We defined a new strategy and positioning of 'Hands on Fun', and established infant and toddler as a sub-brand in its own right by unifying the ranges under the name 'Toomies'. Collaborating with TOMY's in-house packaging team, we developed a new, more uniform pack format. Then, stripping design right back, we established a clear and ownable pack hierarchy to be applied across the entire range and have universal appeal.
On-pack messaging was simplified and amplified to cut through the noise of a cluttered and chaotic toy aisle. We chose to hero the product as the main point of focus together with one primary product USP shown consistently on front of pack.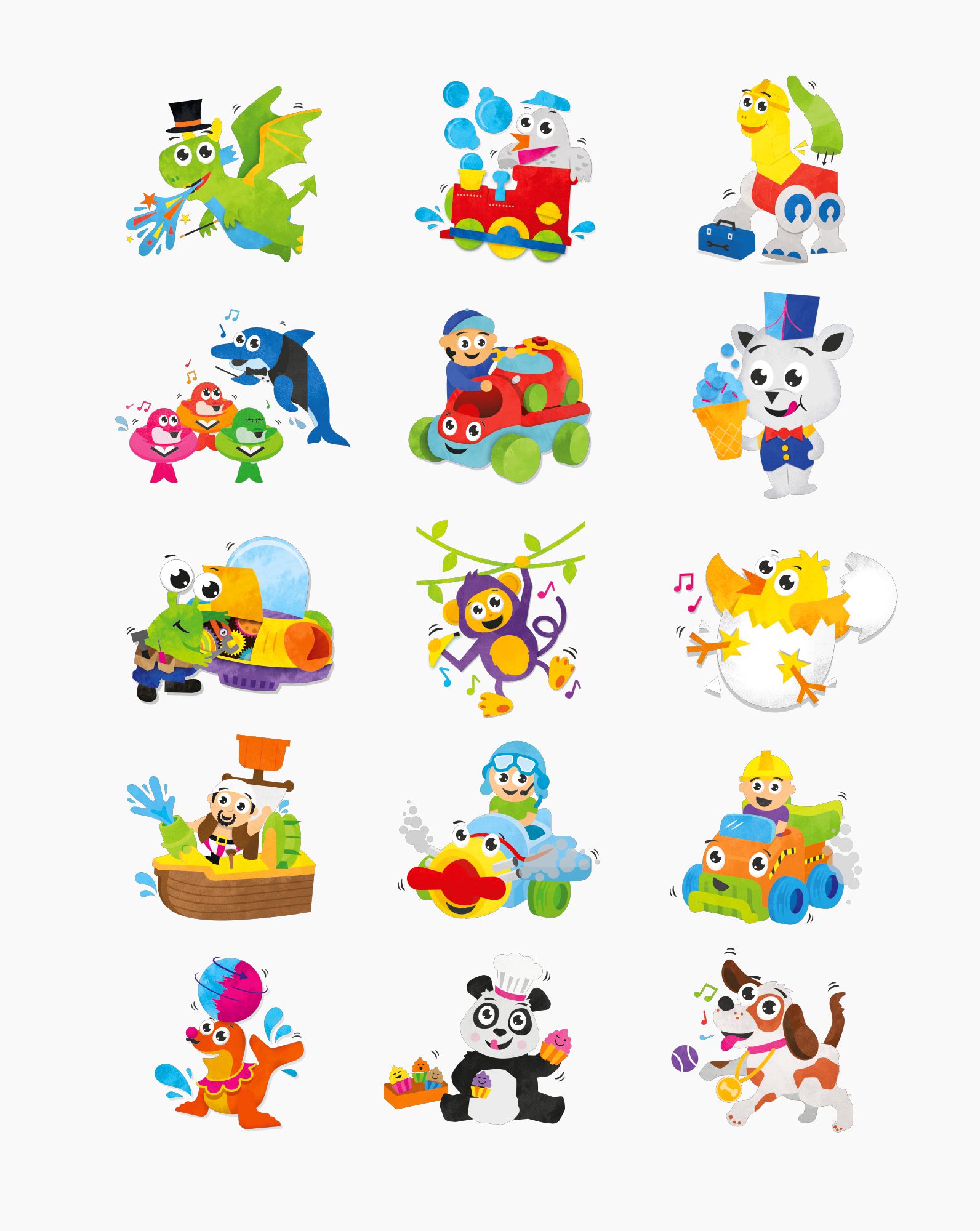 The illustration was key to the final design. Backdrops of spikey, green grass and flowing, blue waves were introduced to make navigation of the range easier, clearly segmenting 'those' who were bath and 'those' who weren't. We then brought each toy's character to life on-pack through stylised and engaging illustration.
Be sure to show some love in the comments below.