Our latest logodesign project for TP4 Projects Ltd with custom typography iconography • #designerspotlight
Our latest #logodesign project for TP4 Projects Ltd with custom #typography #iconography • #designerspotlight https://t.co/RmIAdAh8uO pic.twitter.com/pRHGQseIRA

— The Logo Creative™ (@thelogocreative) September 9, 2018
TP4 Projects is a project management consultancy brand that has a modern, fresh, non-traditional approach to Project Management that draws from a passion for keeping things simple and efficient. Their information and reporting style to clients is fresh, eye-catching and "cool".
The consultancy was first founded in 2016 By Timothy Patrick Sansom and appeals predominantly to the retail industry, in keeping with the latest fashion and trends, whilst being transferrable to other industry sectors such as financial services, healthcare
A "less is more" approach to reporting, utilizing intuitive and eye-catching Dashboard reporting instead of a heavily paper-based (and boring) reports.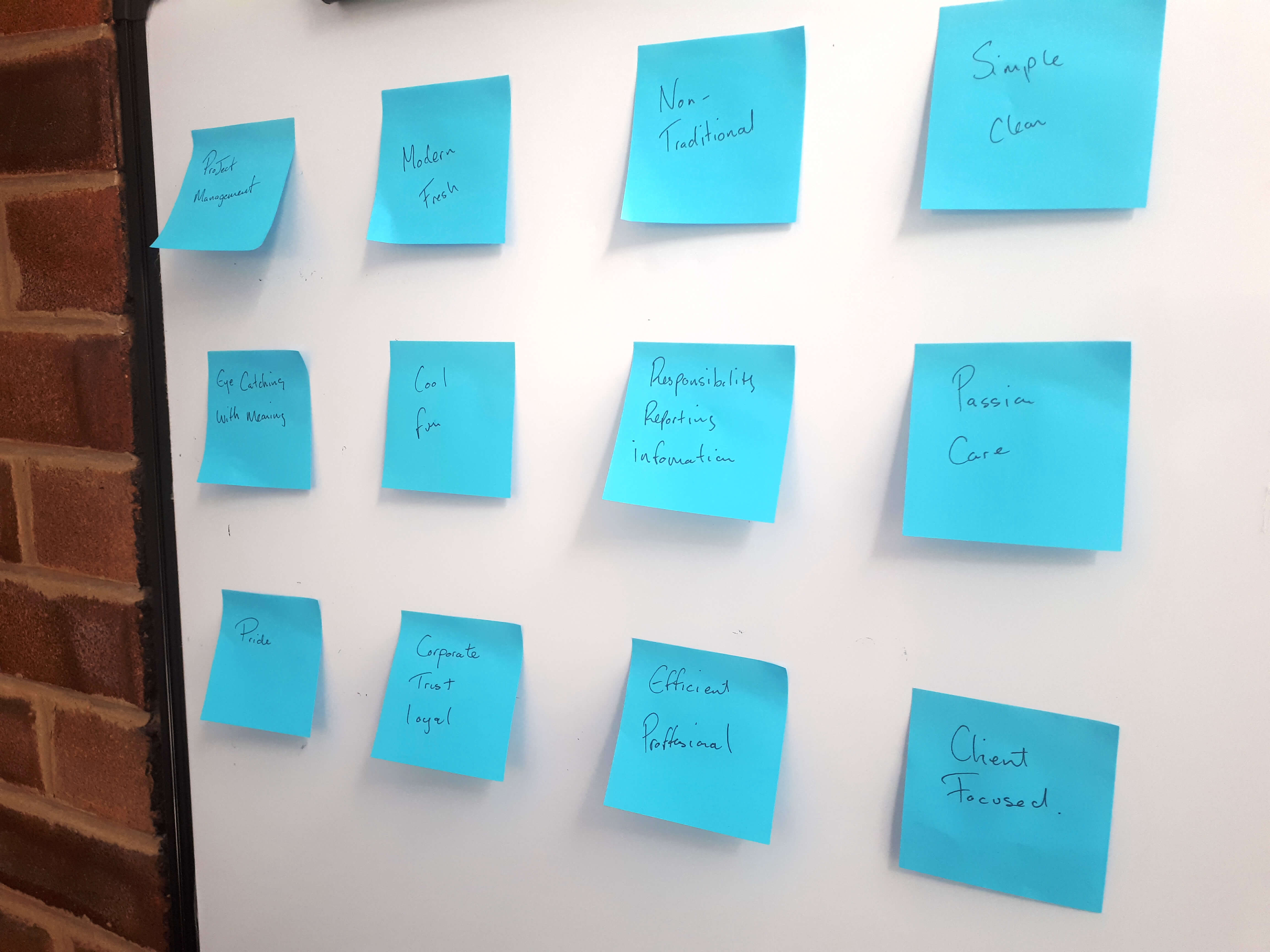 During the research stage, we did quite a lot of research into the industry as a whole and the other companies within the market. We analyzed the business and overall brand, How they worked and communicated with their clients so we understood how the company operated.
We created a keyword chart to pinpoint keywords associated with the brand. We wanted to capture the viewer's attention visually and a manner that represented the company. We wanted the keywords to be visible at all time in the studio while we worked on sketching concepts so we wrote them out on postit notes and stuck them towhiteboardboard this helped keep the keywords in the Forefront of your mind so we did not loose direction.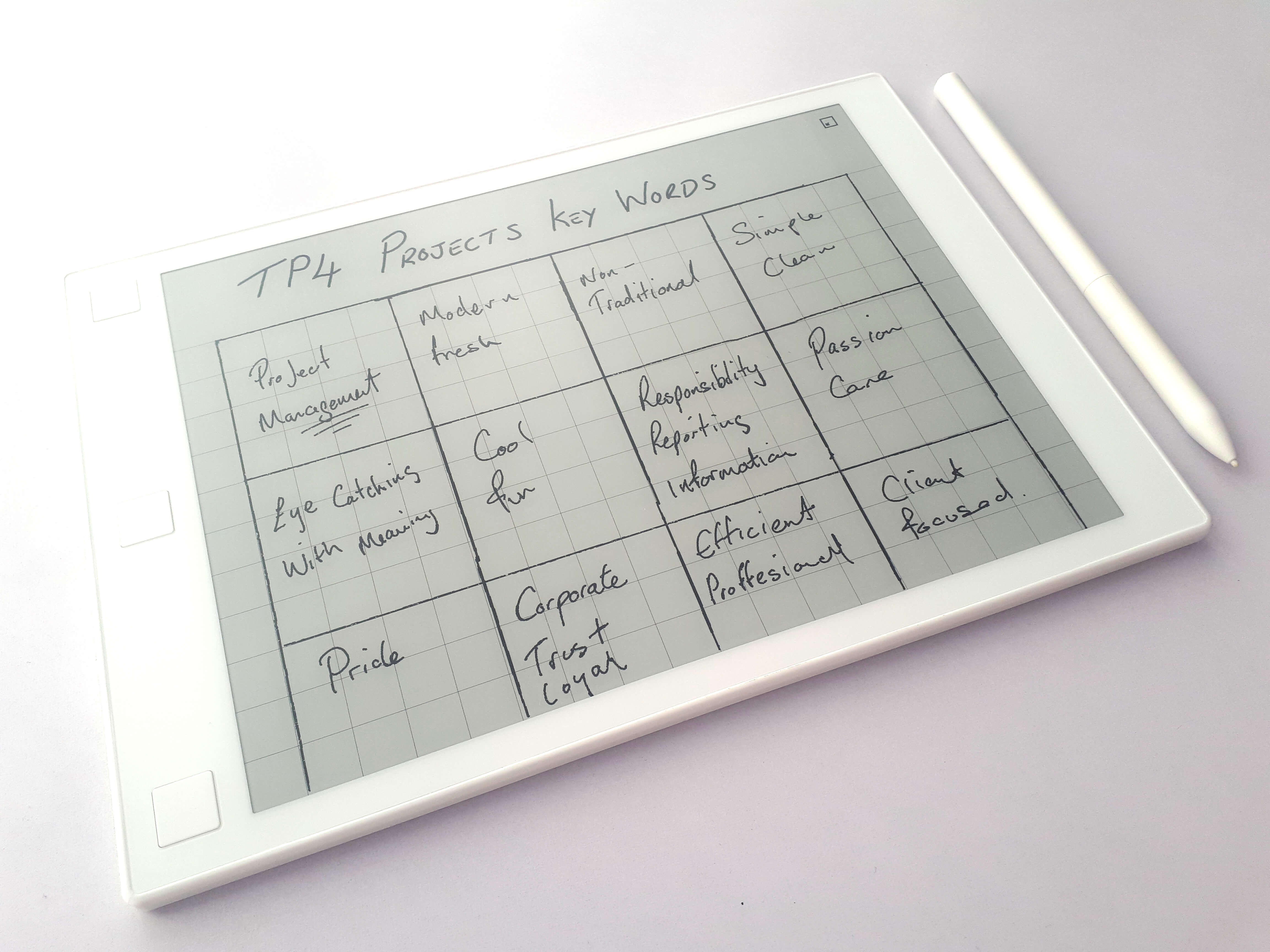 We did a range of quick sketches to arrive at the final icon concept to be taken forward, These were quick sketches nothing polished just getting those ideas out on paper. The page of the sketchbook showing the final concept is below.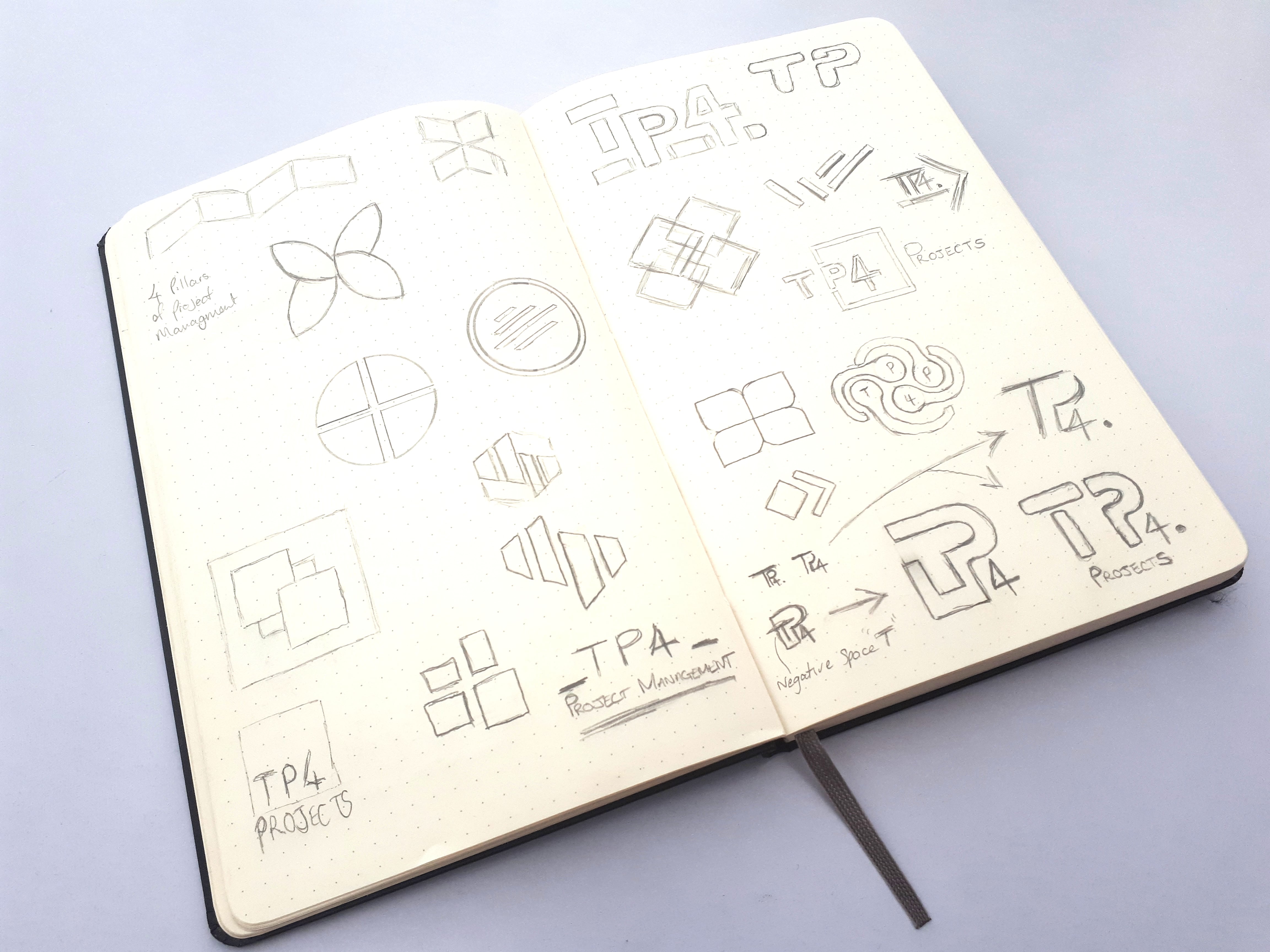 We then moved on to sketching a polished version of the icon and a custom typeface to match the icon. We wanted to create something completely unique for TP4. We also designed it to the golden ratio for good alignment and symmetrically balanced improving the overall symmetry of the logo. The end result was a well-balanced proportioned logo design.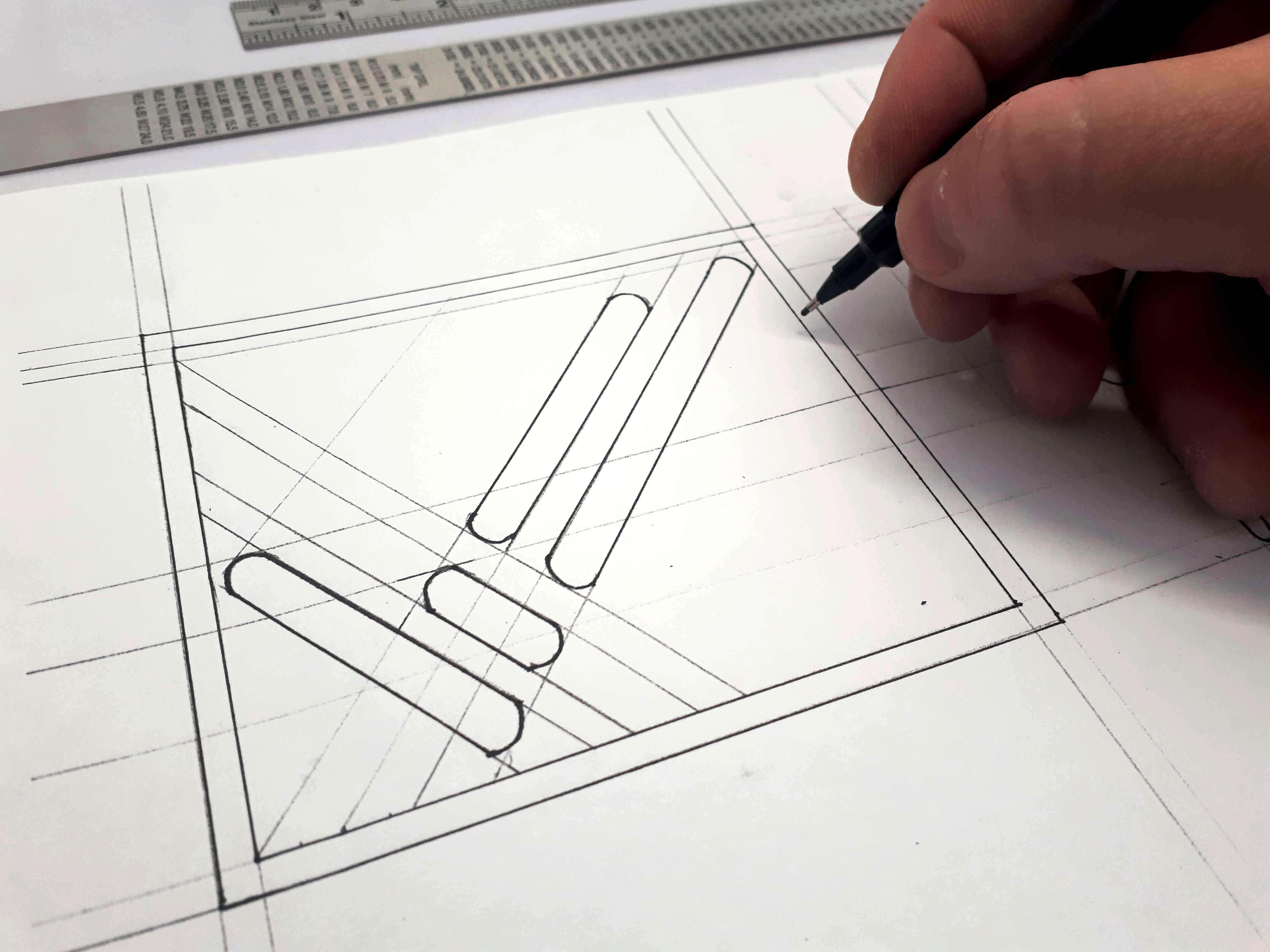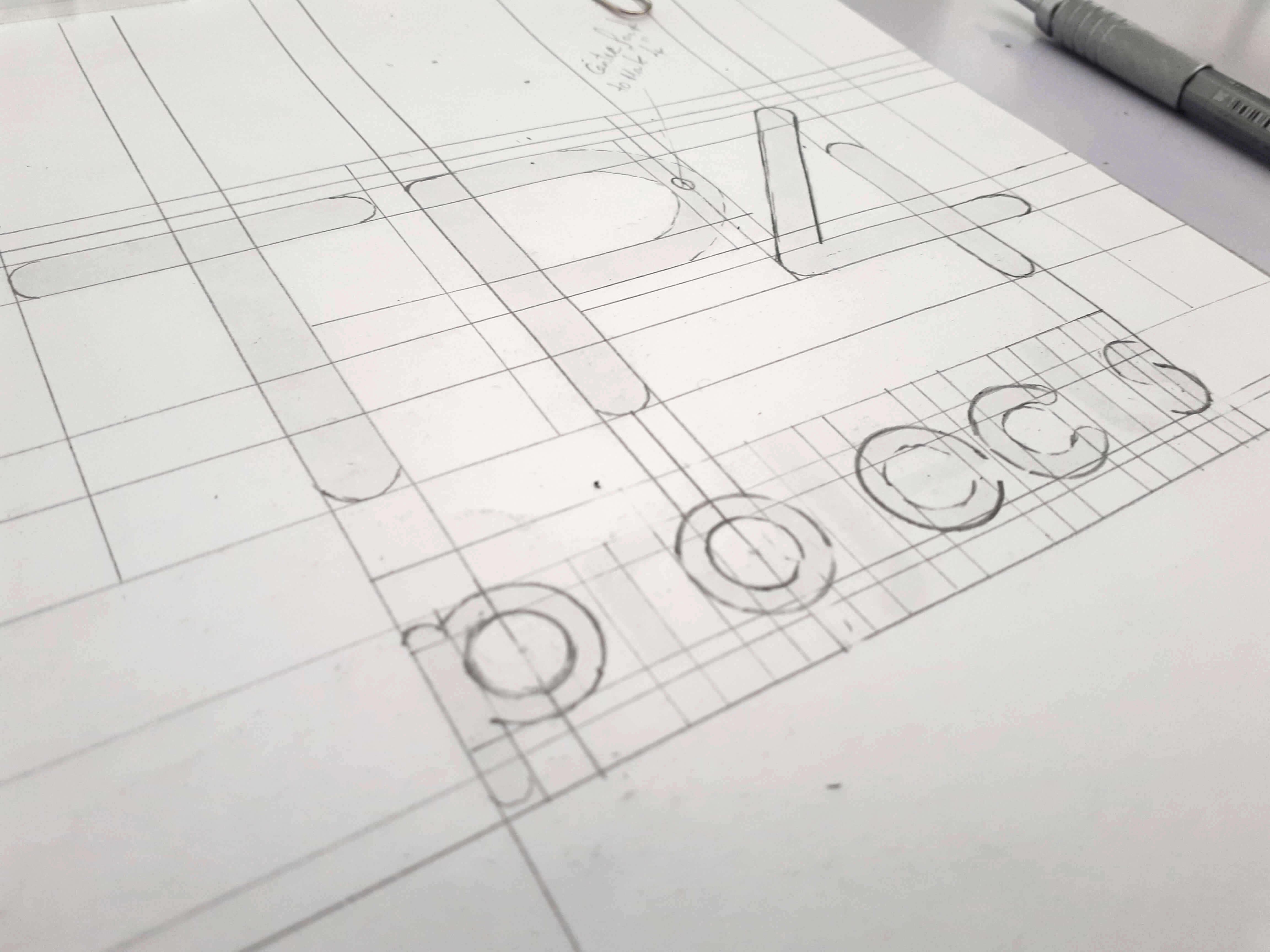 When we had finished the final logo we made sure it was all in proportion and aligned as perfect as it could be, due to the company offering services such as Office Interiors / fitouts we wanted to display the logo in a well-proportioned state and when placing the golden ratio over the logo it shows it is a well-balanced design.
Be sure to check out this project on The Logo Creative Website and show some love in the comments below.