identity design for Victoria Warehouse by @AHOYStudio • #designerspotlight
#identity #design for Victoria Warehouse by @AHOYStudio • #designerspotlighthttps://t.co/B0eea7cRcc pic.twitter.com/1bdWn42DOh

— The Logo Creative™ (@thelogocreative) April 2, 2018
A vibrant, distinctive brand for a truly unique venue
Victoria Warehouse is an event venue and hotel just down the road from Old Trafford. Once the venue for Manchester's best-known club night, the Warehouse Project, it has since been home to promotional events for Jameson Whiskey and MINI. We were tasked with creating a strong, iconic brand for the space, along with the design and development of their website – focussing on the three main uses of the venue, whether it's as a hotel, a live music or exhibition location or a more freeform space for corporate events.
Embracing the raw, industrial past of the venue, the Victoria Warehouse marque gives the brand an exciting and vibrant feel. The three lines on the identity signify the three uses of the space, as well as the connections between them. At the same time, they signify the culmination of people and events all under one roof.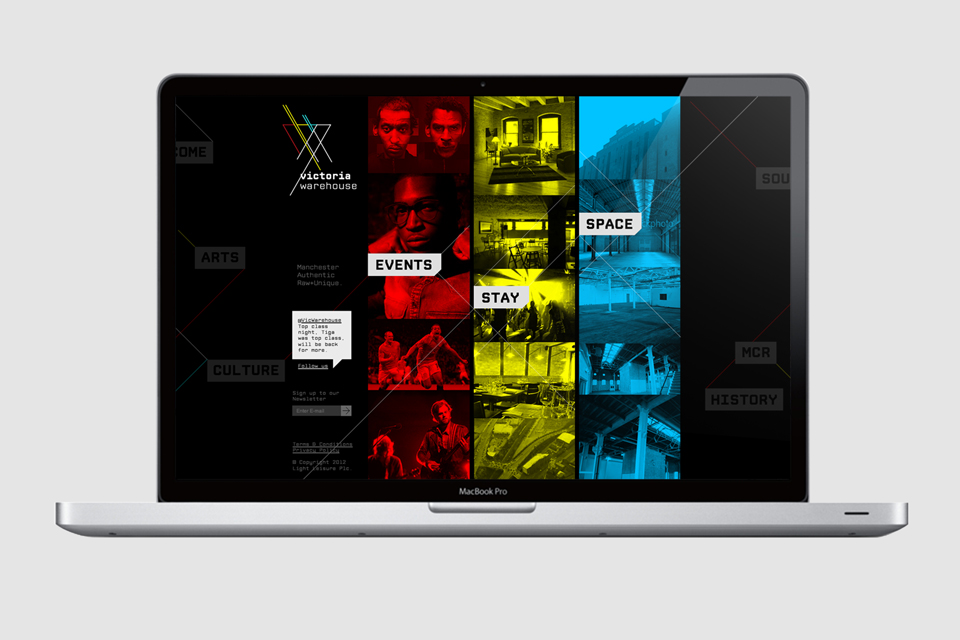 After creating the initial marque, we developed the brand both online and offline through their website and printed brand guidelines. We separated the homepage into three sections, one for each use of the space – helping the user to navigate to the information that they were looking for, and giving them the opportunity to exclude information that is irrelevant to their needs. In addition, we built a bespoke booking system using ASP.net, offering users the option to book either an entire room or an individual bed depending on the availability at the time of their booking.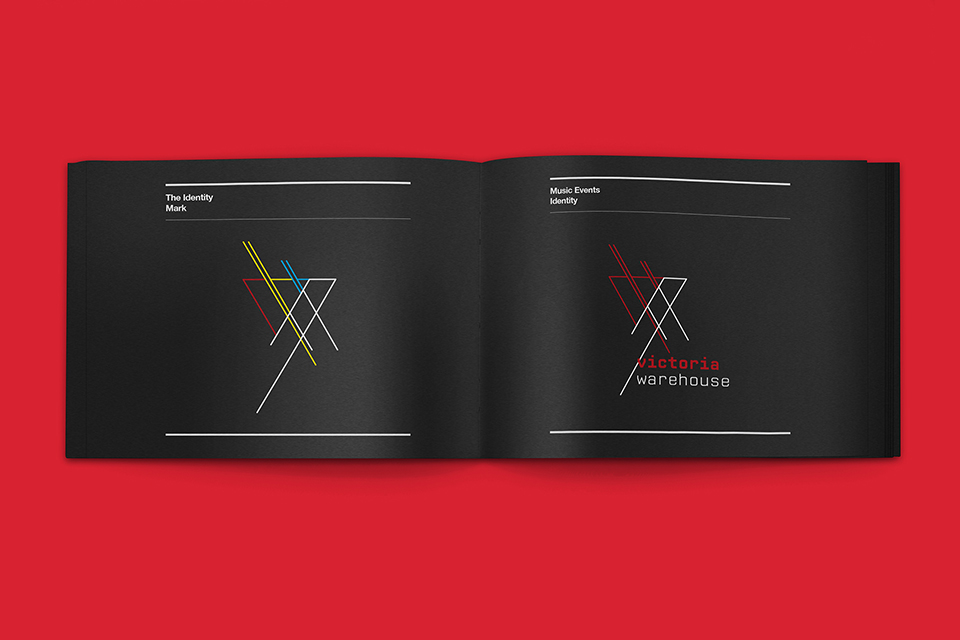 Be sure to show some love in the comments below.